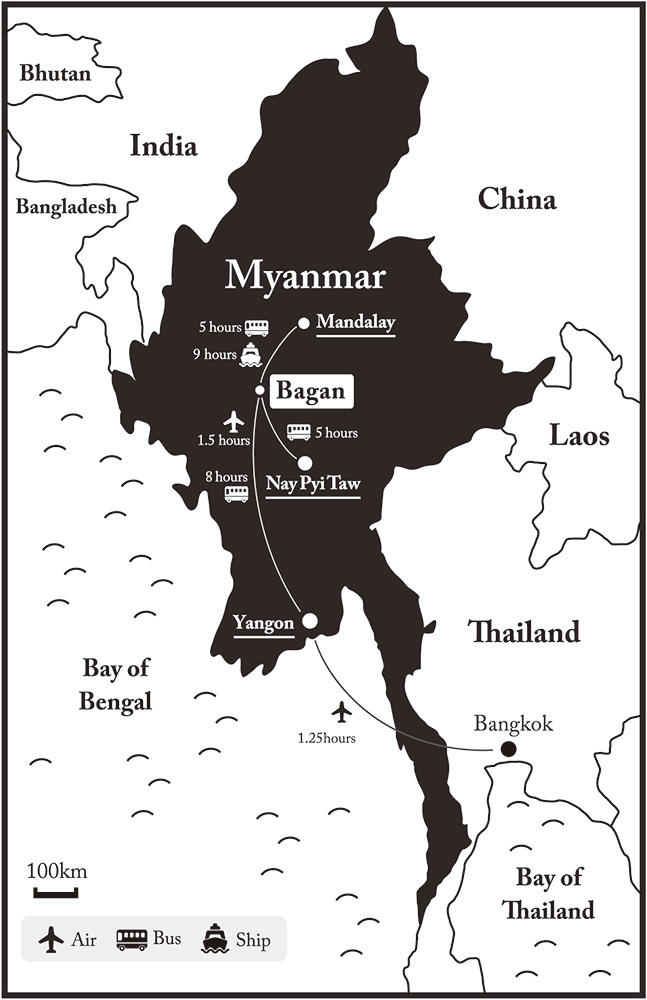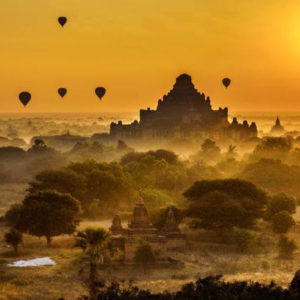 Temples of Bagan, The Most Impressive Archaeological Site in Asia
Bagan… these are temples and pagodas in sight, the ancient kingdoms of the Irrawaddy civilization; Bagan, the Burmese symbol and dream of travelers… We always lack words to describe this magical place!
On a plain of forty square kilometers on the left bank of the legendary Irrawaddy River totaled approximately 2,230 pagodas, monasteries and caves of all sizes and shapes. This is one of the most impressive archaeological sites in Asia.
The Bagan region which is on the bank of the legendary Irrawaddy River was ruled by 55 kings at the beginning of our era. It took off in the time of King Anawratha (1044-1077) who undertook the building of temples to house Buddha relics he had brought back from his many military campaigns.
This was how the construction of temples and pagodas began. The Bagan era ended in 1287 when the kingdom capitulated to the invading Mongols and Shans. For 300 years (from 10th to 13th century), some 4000 temples, pagodas, stupas were built.
The temples of Bagan were built of brick and covered with stucco. The shikharas, from India, were adopted by the architecture of Burma from the 10th century; they crowned many temples of Bagan. Apart from a few temples dedicated to Hindu gods some, most are places of Buddhist worship (Buddha, an Indian prince who managed to eliminate the suffering of his life and found his eternal happiness. His teaching has spread to several Asian countries).
The weather and natural disasters destroyed most of the temples even though more than 2,000 survived until today.
Several renovations have been made in recent years to protect this wonderful site. Bagan became a fabulous architectural heritage, a living outdoor museum, a must for any trip in this land of gold.
Bagan awaits you …!
You will be surprised by the beauty of its pagodas and stupas that emerge from the mist at sunrise or the unreal atmosphere at sunset. Feel free to browse through the small roads of the site drawn carriage or bike away from crowded tourists or if you want to have an unforgettable experience, fly over the plain in hot balloon at sunrise.
The most important temples are: