4 Days / 3 Nights Yangon – Syriam – Bago – Kyaik Hti Yoe
Tour Code : TT – 019 Yangon – Syriam – Bago – Kyaik Hti Yoe
Day1. YANGON Full Day Tour
Upon arrival at YANGON airport, you will be welcomed by your Tour guide and visit to the Lawka Chantha Abaya and White Elephants, then visit to the famous Shwe Dagon Pagoda described by Somerset Maugham: "The Shwedagon rose superb, glistening with its gold, like a sudden hope in the dark night of the soul of which the mystics write, glistening against the fog and smoke of the thriving city". This massive bell-shaped stupa rises nearly 100 meters above its hill-top surroundings. Wander through this magnificent structure and its courtyards, stupa, bells, temples and Buddha images and see religious and secular visitors from all parts of the globe. Shwedagon has become the symbol of Myanmar. After visit the Shwedagon Pagoda. Overnight stay in Yangon.
Lunch : Best Local Restaurant
Dinner : Best Local Restaurant
Hotel : Reno Hotel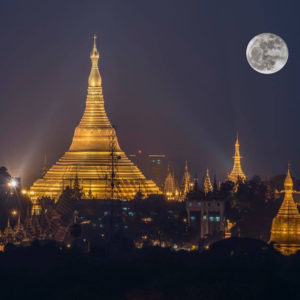 Day2. YANGON – Syriam ( Than Lyinn ) Full Day Tour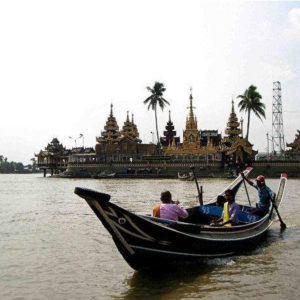 After breakfast, excursion to SYRIAM, which was once a major port. Take a boat to see YE LE PAYA TEMPLE (middle stream), set on a tiny island in the river. Stroll through the riverside market and return back to Yangon. The tour will continue sightseeing Yangon downtown area and stroll through the BOGYOKE (SCOTTS) MARKET, a compound of hundreds of food, garment, handicraft and gem stores. Your journey begins with an afternoon tour the magnificent reclining Buddha CHAUK HTAT GYI. Overnight stay at in Yangon.
Lunch : Best Local Restaurant
Dinner : Best Local Restaurant
Hotel : Reno Hotel
Day3. Yangon – Golden Rock
After breakfast, drive to BAGO (80 km – 1 ½ hours). Stop en-route by an Allied War Graves cemetery near HTAUK KYAN and a "Nat" tree shrine. Then Visit to the Kyat Khat Wine Monetary. Take the Lunch at the Bago After Lunch Drive to the Golden Rock Kin Pun Base Camp. If you wish to take a more comfortable approach, you can sit back and be carried in sedan chairs by four porters. This will incur an extra cost. On arrival you can enjoy great views over the surrounding jungle and a beautiful sunset. Overnight stay near at Golden Rock.
Lunch : Best Local Restaurant
Dinner : Best Local Restaurant
Hotel : Yoe Yoe Lay Hotel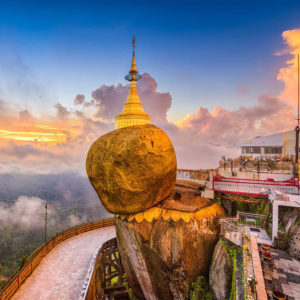 Day4. Bago Full Day Tour – Departure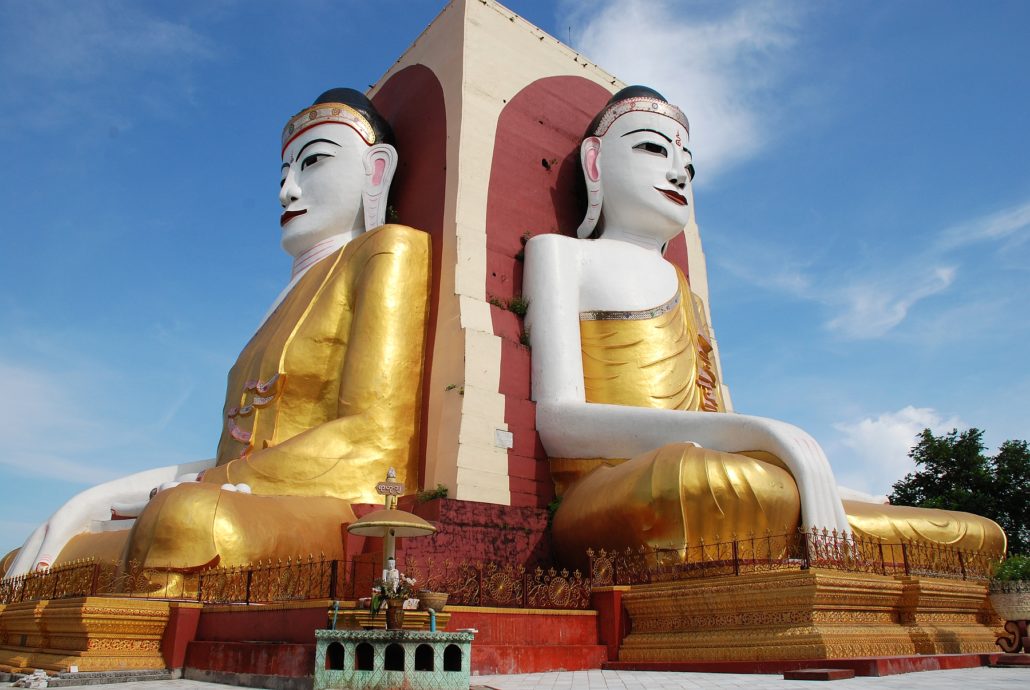 After breakfast you will return to BAGO and Sightseeing to a thousand years old SHWEMAWDAW PAGODA with its spire taller than the SHWEDAGON PAGODA. Then visit to the Royal Palace of KAN BAW ZA THAR DI, then the 55-meter long reclining SHWE THA LYAUNG Buddha, which is among one of the country's most impressive images as well as the four giant Buddha images at KYAIK PUN PAGODA.
Return back to Yangon. Transfer to airport for international departure.
Lunch : Best Local Restaurant