Natma Hill National Park, ASEAN Heritage of Chin State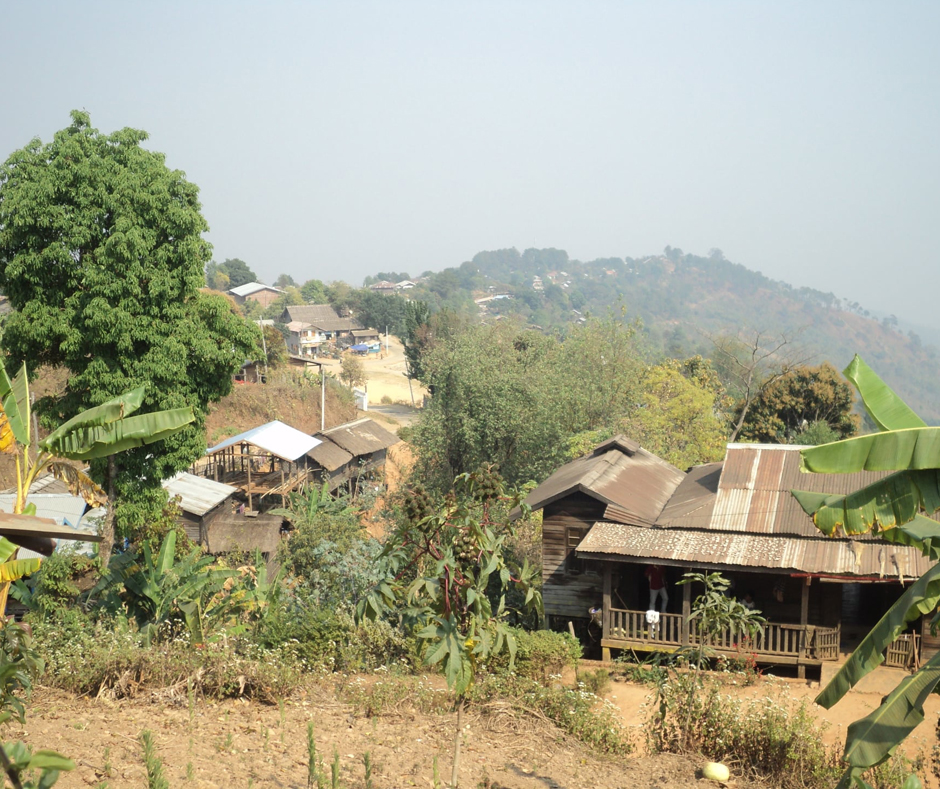 Natma Hill National Park, ASEAN Heritage of Chin State. There are many kinds of honourable symbols in Chin State including Natma Hill national park (Mount Victoria) recognized as ASEAN heritage site located in Kanpetlet Township. Rih Lake and Natma Hill in Kanpetlet Township are also symbols of Myanmar. Kanpetlet takes a position at an altitude of 4,560 feet. Natma Hill (Mount Victoria) is 10,500 feet high. Saw is 12 miles to Kanpetlet and 17 miles to the apex of Natma Hill in Kanpetlet. The warden office of the national park under the environment and wildlife conservation department can be seen on 6,000 feet high site in Kanpetlet. Hotel zone formed with neat and tidy bungalows built of pine wood takes a position in old Kanpetlet city at 6,200 feet high area. The route from hotel zone leads to the apex of Mount Victoria where a gilt, magnificent pagoda can be seen. Visitors can enjoy chilling breeze and view panoramic scene of grass, pine forest and ASEAN heritage national park.
Recognition
Misty mountain ranges in Chin State catch attention of travellers for paying visits to the national park. Misty scenes can be seen in November and December. In remaining seasons, all parts of Mount Victoria are under rain drops and mist with difficulties for stay of travellers. The apex of the mountain may be 32° centigrade in maximum and 3° centigrade in minimum. The area receives 65 inches of rainfall on the average on a yearly basis. Cold breeze blows the apex of the mountain under the sunray for unprecedented weather for travellers in the first week of March. Natma Hill national park is under management of the environment and wildlife conservation branch of the Forest Department. Conservation of the park started in 1995 so as to have recognition of a significant hilly area with habitation of rare bird species in Southeast Asia.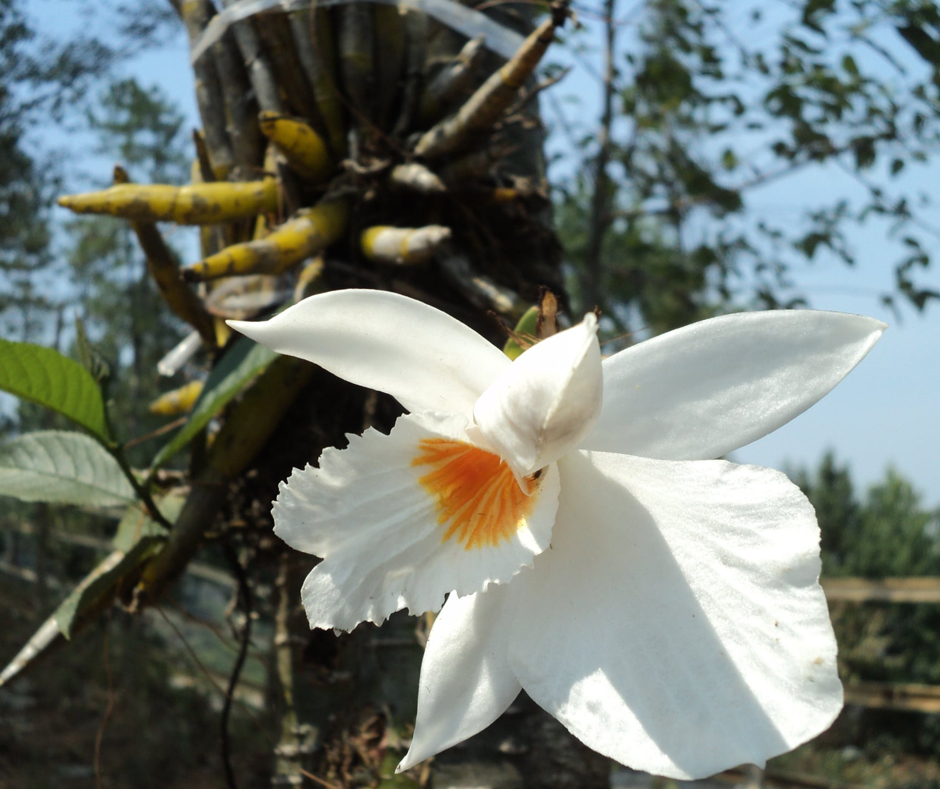 Rare species of plants and animals
Natma Hill national park was recognized as an ASEAN heritage site in September 2012, catching attention of foreign travellers. It is a home to rare birds, rare orchid species and living biodiversity and thriving plants. As Number of tourist arrivals has been increasing in the national park as of 2012-13 financial year, environmental conservation can green hilly and forestry areas with creation of job opportunities for local people while earning income of foreign exchange in tourism industry. White-browed Nuthatch, a rare bird species across the world can be seen in Natma Hill national park only in Myanmar. Such kind of bird can attract international bird enthusiasts. The park was also home to rare animal species such as tiger, leopard, clouded leopard and wild cat in past 15 years. Now, there remain some rare animal species such as western hoolock gibbon, southern serow and Chinese goral in the park. Travellers are interested in observing birds and record wildlife along the route. Another attraction of the park is thriving rare plant species.
Most of travellers come from France and UK Researchers remarked Natma Hill national park is full of plant species. White and yellow Rhododendron are domestic species. Those from Japan's MGK botanical garden found valuable herbal plants in the park. Myanmar's Ginseng stands the fourth positions across the world. Japanese conducted observation at the park for the second time and ended in December 2013. The research team collected data on more than thousands of plant species from the park and estimated over 2,500 species in the park. Over ten species of herbal Dendronbium orchid can be seen in the park. China and Thailand purchase such kinds of orchid species to produce tonic drug. Among them, Chin's red orchid can attract travelers. So, visitors from France and England observe such orchid species.
Recommendation
The orchid garden from the national park office opens a learning centre for local people for getting business opportunities in conserving orchid species and techniques of plant propagation. Winter Bergenia is herbal plant thriving on the hilly area at an altitude of 7,000 feet. Foreigner experts are conducting research in the area but are worried about environmental degradation caused by human. As local people rely on environment, it is necessary to raise awareness about environmental conservation. As Natma Hill national park is an ASEAN heritage site, not only host Myanmar but also ASEAN countries need to conserve it. By creating economic opportunities for the local people residing in the hilly areas based on traditional culture can reduce risks to harming the environment and contribute to existence of biodiversity and botanical species. Natma Hill national park is dubbed as South Island located on the highest mountain in Chin State. As such, foreign travellers give advice to carry out regional development tasks without harming the environment as the park is full of plant species and greening with natural forest.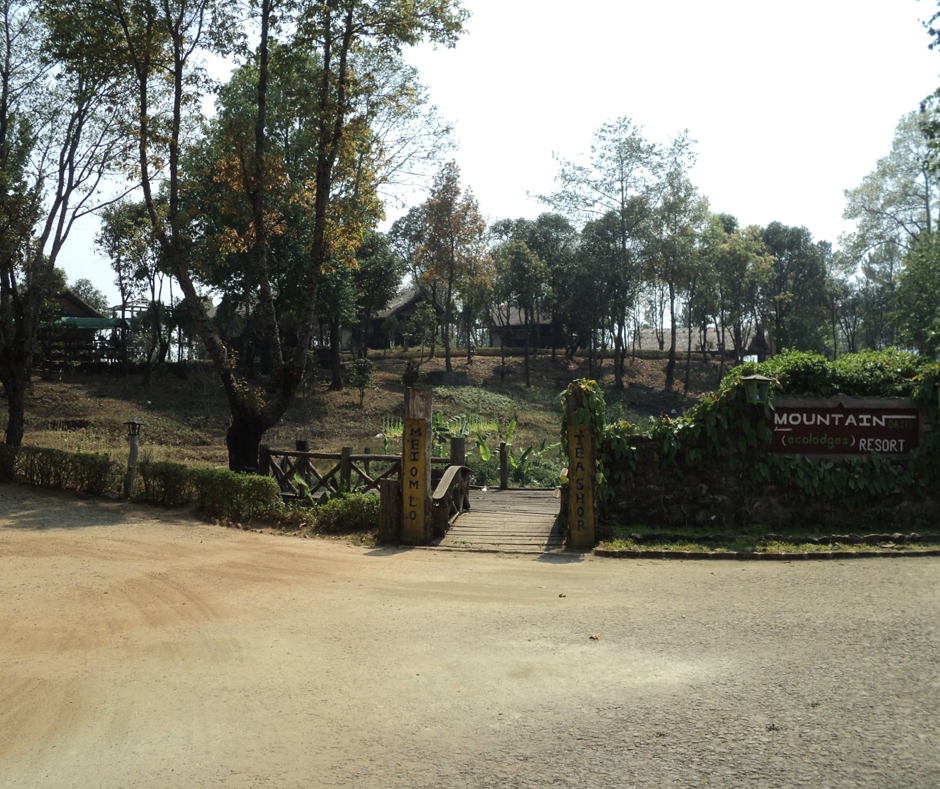 Regional development in earning increased income Four model villages in Kanpetlet Township were designated as bio horticultural villages and provided seeds of coffee, tea, elephant foot yam and avocado by the Forest Department for cultivation of these plants all the year round. Growing these plants can give good practices to the local farmers so as to prevent deforestation based on slash and burn farming system. Seeds were distributed to local farmers from Okpo, Makyaukah, Yelaungpan and Sawlaung villages to grow the plants under close supervision of foresters in order to ensure long term existence of Natma Hill national park with concerned efforts by the environment and wildlife conservation section. Some local people grow tea and elephant foot yam plants suitable for local climatic conditions. If they grow these plants on a commercial scale, they will have to earn increased income. Due to good transportation, the area enjoys high arrivals of foreign tourists as well as improvement of business products. As such, the area can attract travelers as the second PyinOoLwin.
Local review that the national park can show rare animal species and butterflies in cages, it can earn incomes from entrance fees of foreign and local travellers.
Significant location
Bontalar waterfall near Mohti Hill is parked with travellers to take a rest in summer. Chin chameleon, landscaping and potentilla species are attractive to globetrotters, biologists and botanists. Plants from hilly ever green forest, hilly pine forest and hilly grass, oat species, sweet chestnut species, Rhododendron, cinnamon, fig, bonmeza, drooping fig, Abies spectabilis, cherry and Artocarpus chaplasha plants from ever green forest and herbal orchid species and other herbal plants are thriving in the national park. A total of 552 species of butterflies have been recorded. In fact, Natma Hill (Mount Victoria) is a watershed of Myittha and Lemyo rivers, Mone, Maw and Yaw creeks.
Prestige for the country
Myanmar possesses natural beauties not only on hilly areas but in plains. Myanmar joins hands with regional countries in enhance of environment conservation and tourism industry. Natma Hill national park is included on the list of 21 natural parks of the country. Improving eco-tourism site in Natma Hill national park can contribute to social economic status of the local people by earning foreign exchange for the State.
(Translated by Than Tun Aung)
Photos: Zwe Mann
Source From: The Global New Light of Myanmar