Hsipaw
The capital of Hsipaw was originally On Baung. From the 1450s, it was a faithful vasal of the Kingdom of Ava (1364-1527). After the fall of the latter before the Shans, a prince of On Baung, Sao Hkhun Mong, was crowned King of Ava (1543-1546). A few decades later, King Bayinnaung, who reigned in Hanthawaddy Kingdom, sent an army against On Baung, whose prince, like the other Shan princes, had to recognize his sovereignty to keep his throne (1557). The shans also had to cede part of their states, including Mogok, but the prince of On Baung obtained confirmation of his pre-eminence over the other shans princes.
The dynasty of On Baung was maintained, paying tribute to the successive Burmese dynasties: Toungoo dynasty (1535-1752) then Konbaung dynasty (1752-1885). In 1714, its capital was transferred to Hsipaw. Sao Kya Tung was his Saopha for the King of Burma Mindon Min, as a reward for his help against Pagan Min.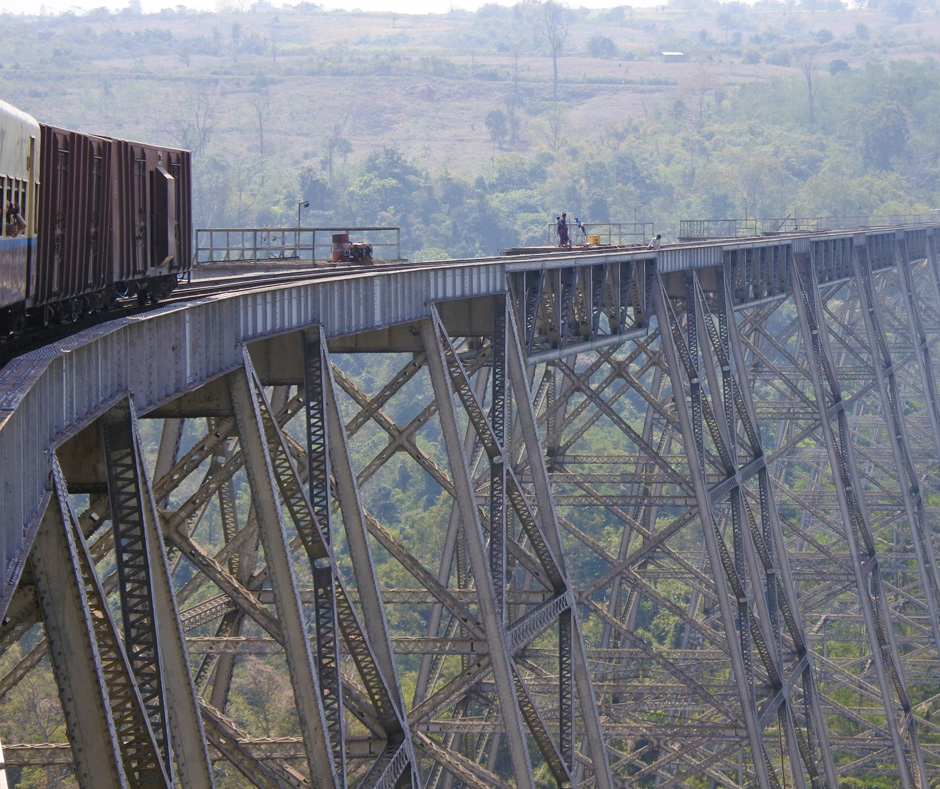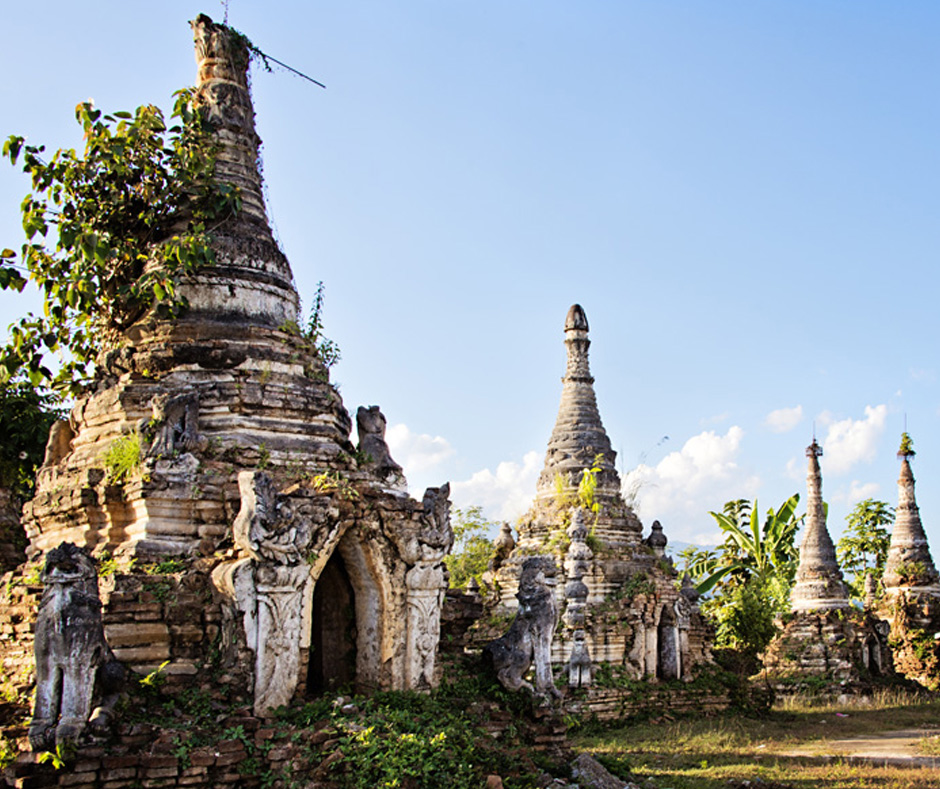 Hsipaw is a wonderful and calm and composed town in the hills of Shan State. The old traditional streets, buildings and the wide range of hiking and trekking options make it a town worthwhile getting too. You should also consider getting here via Mandalay as it accounts for one of the worlds greatest train journeys. Hsipaw has a very nice almost uplifting climate that allows it to get to a nice temperature. There are several shrines nearby that you are able to visit nearby as well as various pagodas with some on the hilltop with a spectacular view over the river which really adds to the atmosphere when up there. If you are to travel north of the town you are likely to find the Shan Palace which has great significance due to the fact that the last prince of Hsipaw once lived there. It is closed during the rainy season but checks before you go the opening hours as you would not want disappointment. It is very cheap to hire a bicycle from pretty much any local guesthouse which allows you to see most of the sights that might have been too far to walk too such as waterfalls, freshwater pools, and rock formations. You might even see on your trip some of the local farmers and their banana plantations. If you would prefer to do a much longer trek that will take you a few days, then you can head to Namhsan the tea village of Myanmar. In the 19th century, this was the home to a silver mine but is now home to the Ka-tur tribe. Alternatively, a taxi will pick you up from Hsipaw and transport you to Namhsan which will take around 5 hours. The treks are best to do with a guide as it is very easy to get lost and the locals speak little no English, so book a tour guide to be on the safe side.